Runners,
Hope all of you are as excited as us for the Chennai Trail Marathon on October 20th, one of the most scenic in South India. Just 2 weeks to go. Please read carefully below to prepare yourself.
BIB/running kit collection - Saturday, Oct 19th @
Hotel HABLIS
, Guindy, Chennai
Sponsors/Partners
Hablis, Platinum Sponsor
GOJAN, Hospitality Partner
Team Promoters, Gold Sponsor
Prosap, Gold Sponsor
Apollo, Gold Sponsor & Medical Partner
Trek n Ride, Silver Sponsor
PASO,
Medical Partner
ALERT, Medical Partner
Social Partners - Anbu Illam, Child Home
BIB/running kit distribution - Saturday Oct 19th
Saturday, October 19th, 9am-6pm
Hotel Hablis, Guindy, Chennai
All runners are requested to pick up their running kit (BIB, t-shirt, etc) at the above location
Runners must carry a printout of your doattend ticket (received through email after registration) and original photo ID
Our organizers will be available at this venue for any clarifications and queries
If you are not available, you can nominate a friend through this form

.

Your friend has

to carry a printout of your doattend ticket and his original photo ID
A disclaimer form has to be signed by all runners
Venue
Cholavaram Tank on the Northern outskirts of the city.
The exact access road from NH5 will be communicated in a next email once we finalize the arrival venue and vehicle parking.
Reporting timings, Sunday Oct 20th
Runners are requested to report sharp on time at below timings at the venue:
Full Marathon (80 runners) - 4:30am
Half Marathon (380 runners) - 5am
10K run (370 runners) - 5:30am
Kids run (50) - 7am
Sports physios from PASO will be providing warm-up and stretching before the start of the run
Start Run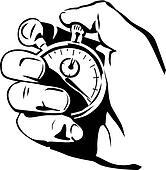 All runners of each category will be flagged off together at below timings:
Full Marathon - 5am - must carry: small torch
Half Marathon - 5:30am
10K run - 6am
Kids run - 7:30am
Transportation
Full Marathon & Kids Run - own transport
. If you are facing difficulty to reach the venue, please
email Rakesh
.
Half Marathon & 10K run
(largest population) - we are facilitating car/bike pooling from 17 assembly points in city -
register here
.
Chennai West (3 points)
3:30am - Tambaram - bus stop
4am - Porur - bypass tollgate
4:30am - Red hills
Chennai South (5 points)
2:45am - Shollingallur - OMR junction
3:15am - TIDEL Park
3:15am - Adyar - junction/Rainforest
3:15am - Velachery - Vijayanagar bus stop
3:30am - Guindy - Le Meridien hotel
Chennai Center/North (9 points)
3:15am - Mylapore tank
3:45am - T Nagar - bus depot
3:45am - Ashok Pillar - Udhyam Theatre
3:45am - Nugambakkam - Ispahani Center
3:50am - Vadapalani - bus depot
4am - Koyambedu - Nathans cafe near CMBT
4:10am - Anna Nagar - West bus depot
4:15am - Kolathur - 100ft road
4:30am - Madhavaram - 100ft road/NH5 intersection
Some of the organizers are camping overnight at the venue on Saturday evening. Runners who prefer to stay over the previous night are welcome to do so - please bring along a sleeping mat, blanket and torch.
Luggage
Runners are requested to keep their luggages and valuables in their cars as much as possible
A luggage counter will be present for those who wish to hand over their belongings during the run.
Don't forget to collect your luggage after completing the run
Running trail
Running will be along a 10K trail along 3/4 perimeter of the Cholavaram lake on a 3m wide hard red soil trail. The finish point is the same as the starting point.
Photos over here
10K runners will be running 5K up and down
Half Marathon runners will be running 10K up and down
Full Marathon runners will be running 10K up and down two rounds
Kids will be running according to age category half distance up and down
White markings on the ground will guide the runners at any diversion points.
Regular mile markers will be put up along the trail to indicate the remaining distance till completion.
Refreshments
Regular hydration is essential for an optimal running experience.
Runners can either carry a small bottle of water or make use of the available refreshment stations.
We are providing refreshment points approx. every 2.5km along the running track.
Provided: plain water, electrol, gatorade, bananas, 5 stars, violini spray
First aid
Volunteers from ALERT will be present at the refreshment points along the running track to administer any first aid.
A 108 Ambulance with paramedics will be on stand by
Cycling volunteers along the running track can be contacted for any assistance
PASO Physio Sports team will be present at the start, finish and at 5K, 10K refreshment points for any sports related injuries
Finish run
Our volunteers will be noting/announcing your completion time while finishing.
Proceed to the finishing podium to receive your medal and get your photo taken
Proceed next to cool-down venue for post-run stretching/cool-down in small groups by our sports physio team
Breakfast/refreshments are available near the finishing point in shady eucalyptus forest
Don't forget to pick up your luggage which you dropped at the luggage counter before the run
Return to Chennai - a friendly request to all bike and car owners to accommodate other runners from the finishing venue in their vehicles who can be dropped at the same/nearby assembly point
Post run
Within a week you ll be able to download an e-certificate with your timing
Contacts
In case of any specific clarifications or queries please contact:
Out station/accommodation
Anyone coming from out station and needing accommodation please check Google Maps for nearby hotels or contact
email Rakesh
for any assistance.
Have a wonderful run!
Peter